Robertson Communications Corp. is a strategic PR/branding/marketing agency based in Orange County, Calif., which specializes in helping small and mid-sized companies when they are disappointed and frustrated with their brand message, lack of marketing results and media coverage. We solve those problems regularly for some of the best music/sound, technology, consumer and business-to-business companies.
Our Focus:
Musical Instrument and Technology Manufacturers/Distributors
Music Apps and other cool mobile apps
Latest Technology-Based Gadgets and Services
Video Game Companies (console, mobile, PC)
B2B Professional Service Firms
Non-profit Associations
What Can We Do For You?
Fractional CMO Services—From developing strategic messaging to creating the go-to-market plan for your company and managing all of the sharp arrows in the marketing quiver, Scott Robertson can serve as your very own fractional Chief Marketing Officer (and you don't have to invite him to the company picnic or pay his health insurance!)

Brand strategy/counsel — If you are suffering from brand clutter or just a lack of focus in your organization, we can help. Branding takes creativity as well as discipline to be effective.
Public Relations Services – Expert writing, media relations, executive speeches, media training, issues management and creative big ideas to help your brand win.
Product launches and influencer/reviewer programs
Sales and Executive Presentations (entertaining, educational, informative – pick two 🙂 We can help you nail your key points and leave your audience wanting more instead of checking their watches or ducking out to the bathrooms.
Social media strategy and content development including all the biggies like LinkedIn, Twitter, Facebook, Google+ and YouTube. Even new stuff like Pinterest (gotta stay current with these tools)
Trade show promotion/marketing and PR (extra arms and legs to make sure the critical things get done to maximize your trade show marketing investment)
Celebrity handling and talent negotiations/relations — they aren't as scary as they appear! (well, some are)
Crisis communications (Legal counsel may keep you out of court, but who is looking out for your reputation?)
Advertising concepts and copywriting (plus we can wrangle in some fantastic designers to finish the job.)
We welcome the opportunity to earn your trust and deliver the best service in the industry for you.
Our Offices:
30211 Avenida de las Banderas, Ste 200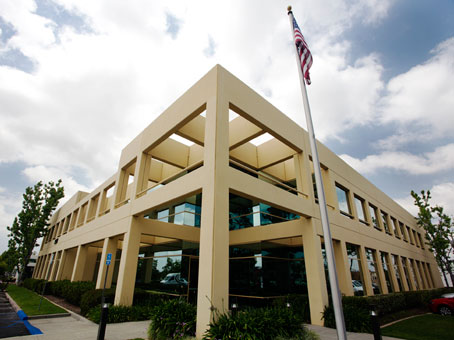 Rancho Santa Margarita, CA 92688
949-766-6789
949-212-7096 (mobile)
I'd include a fax number, but I ask you: really?
scott(at)robertsoncomm(dot)com (sorry to make you type it, but spam stinks)
Twitter: @RobertsonComm
Google+: Scott Robertson
How Does it Work?
We have a simple four-step process to help our clients win in the marketplace. Like most things, the genius comes from the details, but this gives a nice overview of what to expect.